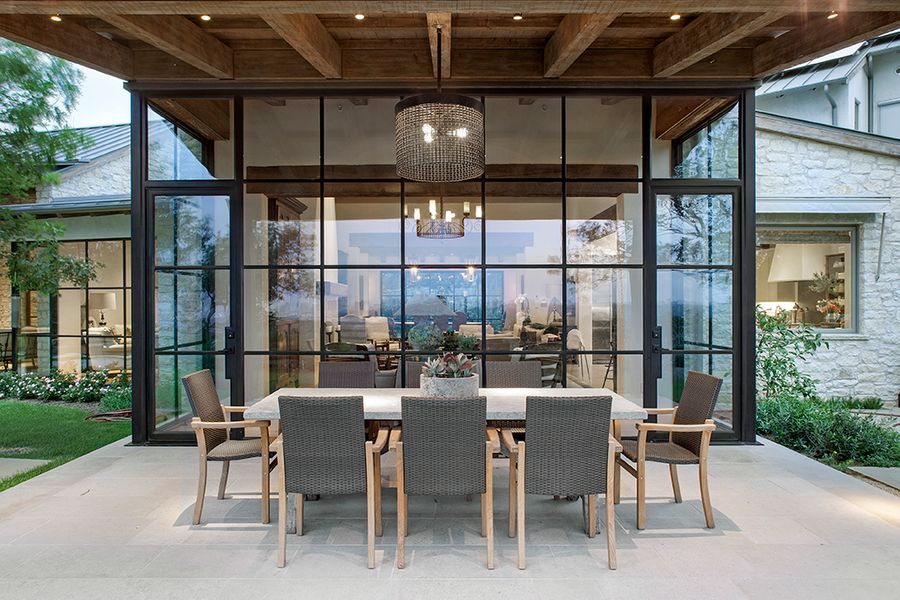 The steel doors and windows in Durango Doors' Millennium Line are energy efficient because of the materials we use and the design of the product.
Energy Efficient Materials
Durango's Products are Insulated - The steel beams that constitute our jambs, stiles and rails are insulated to reduce the flow of thermal energy from outside to inside the home. Durango's insulated doors and windows have been rated by a certified energy auditor and perform much better than a steel product without insulation or that is untested.
Durango uses a Top-Performing Glass -The double pane glass in the Millennium Line meets the performance requirements for Austin Energy's Green Building Program and is considered the most energy efficient glass available.
Durango uses Endura Thresholds and Windguards - Use of the best quality weather stripping helps to reduce air infiltration. Endura thresholds and windguards are rated by Consumer Reports as 'None Better' products for their sealing capacity.
Energy Efficient Design
The Millennium Line was designed to maximize the use of glass. Because Durango's glass is a very efficient product, it makes the steel unit as a whole energy efficient. Indeed, our units allows for minimal solar heat transfer and are twice as resistant to heat flow as a wall of common 4" bricks.
You can be confident that the steel doors and windows in Durango Doors' Millennium Line are among the most energy efficient steel products on the market.